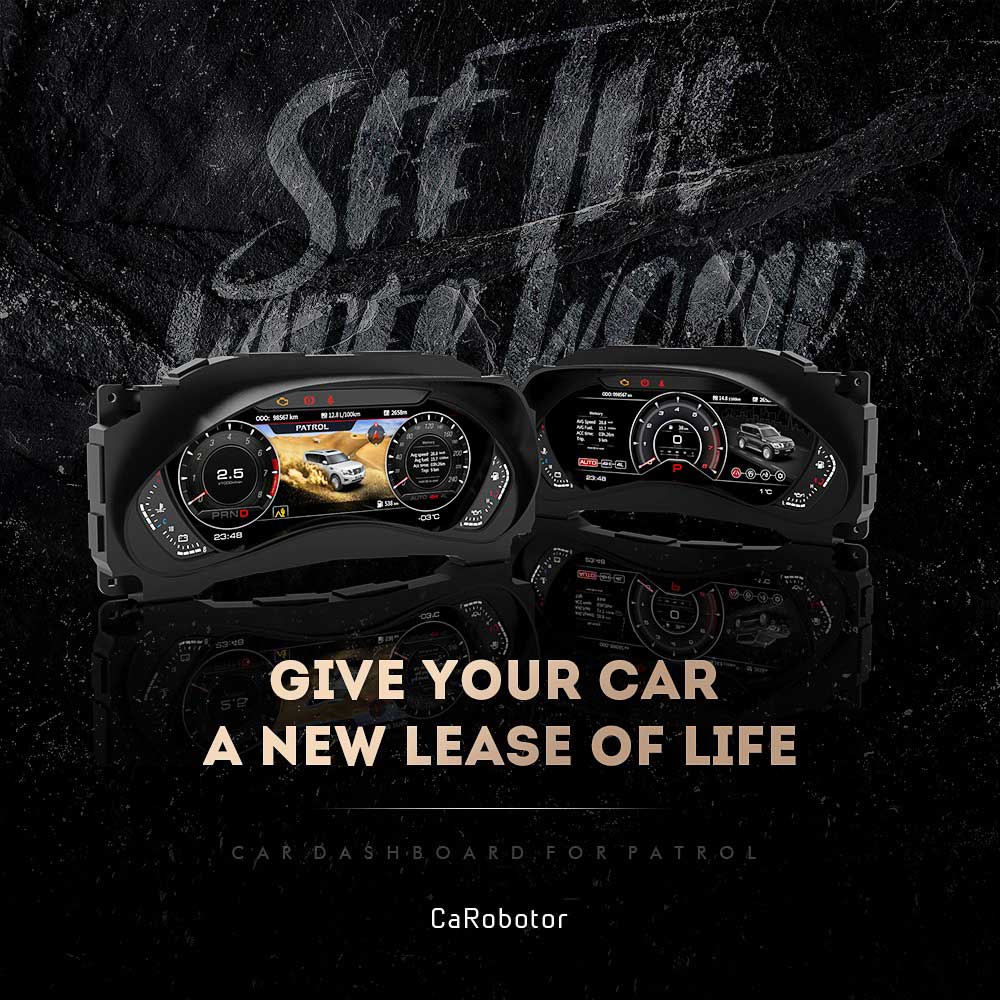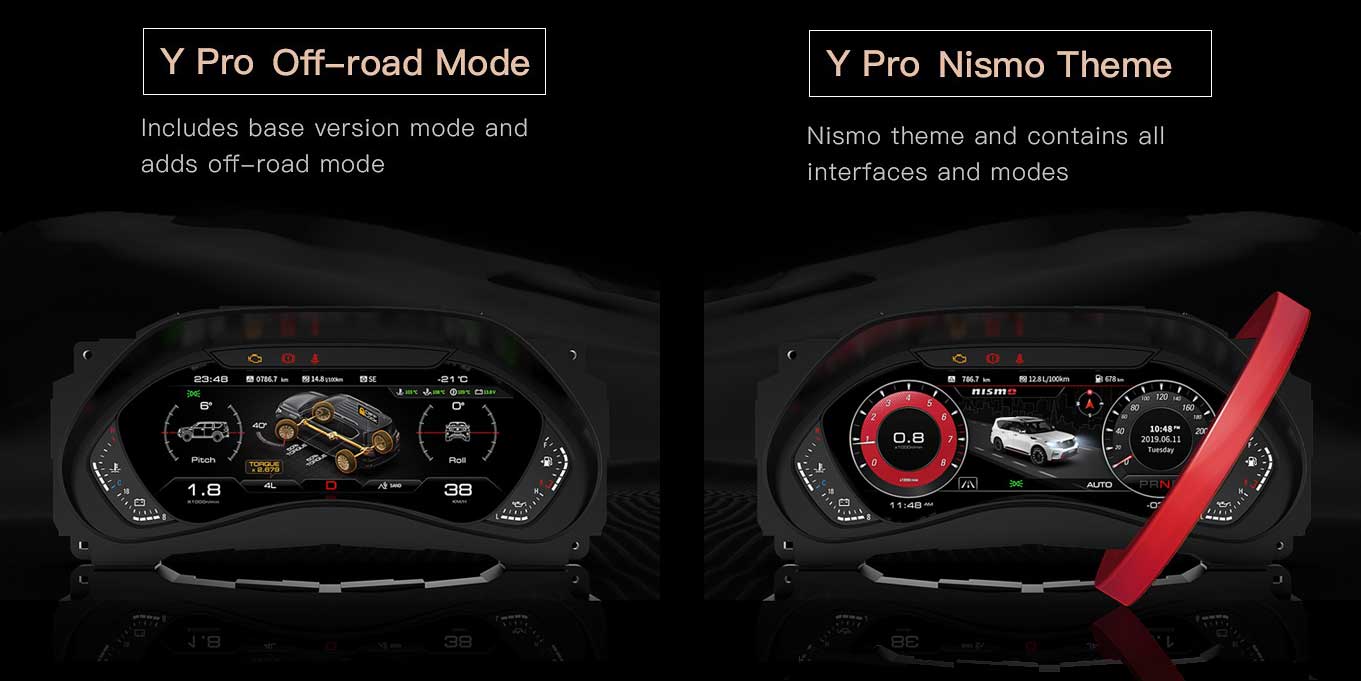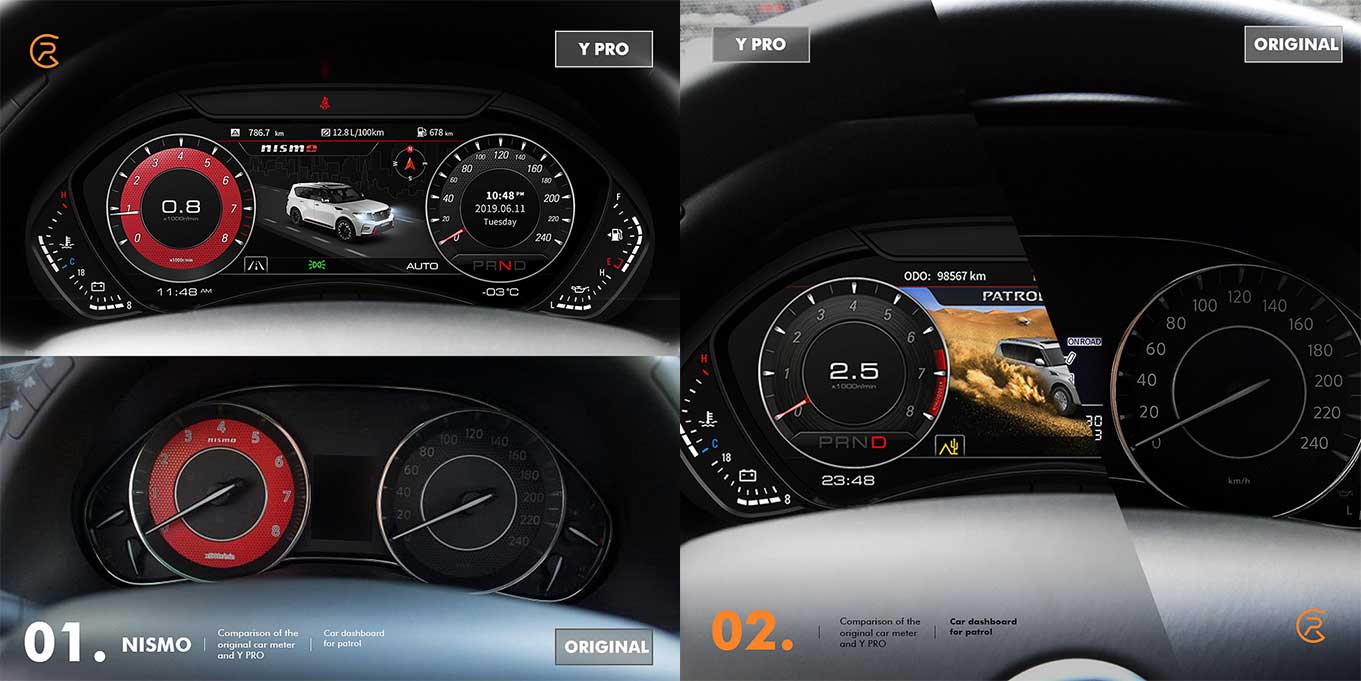 CaRobotor Y Pro digital dash ( Nissan Patrol Y 62 dash ). Is a unique and high quantity upgrade digital instrument cluster for Nissan Patrol Y 62. It's the first aftermarket digital dashboard for Nissan Patrol Y 62 . The Carobotor Digital Dash upgrades your Nissan Patrol factory digital dashboard to a fully functional digital version. It can give you so many data that the factory dash doesntt have, like TPMS, torque, oil pressure, coolant temperature etc.
Installation:
Carobotor Y Pro digital dash is Plug and play, you only need to remove your factory dash and plug Carobotor Patrol Plus. Everyone can finish it within 30 mins even you are not a technician.
Features and advantages:
The boot speed of carobotor Nissan Patrol Y 62 dash is very fast, only 3 seconds. It's designed only for Patrol.
Several modes can swift smoothly. Wild Hunter model, highway model, off-road model, Patrol Original model, and Desert Eagle model. You can choose every theme follow your mood.
CaRobotor Y Pro digital dashboard can do personality customized for your Patrol. You can add nickname and show your unique name on your car. You can choose the same color with your Patrol.
So many important driving data can be displayed in one interface. You can know your driving states easily, It gives you more convenient interactive experience.
CaRobotor Y Pro digital dashboard show all original data. The Linux system is very stable and reliable. It's an independent R&D system with CAROBOTOR OS.
The crisp HD quality screen can upgrade your off-road driving experience. Full LCD display provides ultimate visual experience.
Accurate data display during all complex road conditions.
You can choose all measurement units by yourself, as RHD or LHD, MPH or KPH, PSI or BAR, KM or Miles etc.