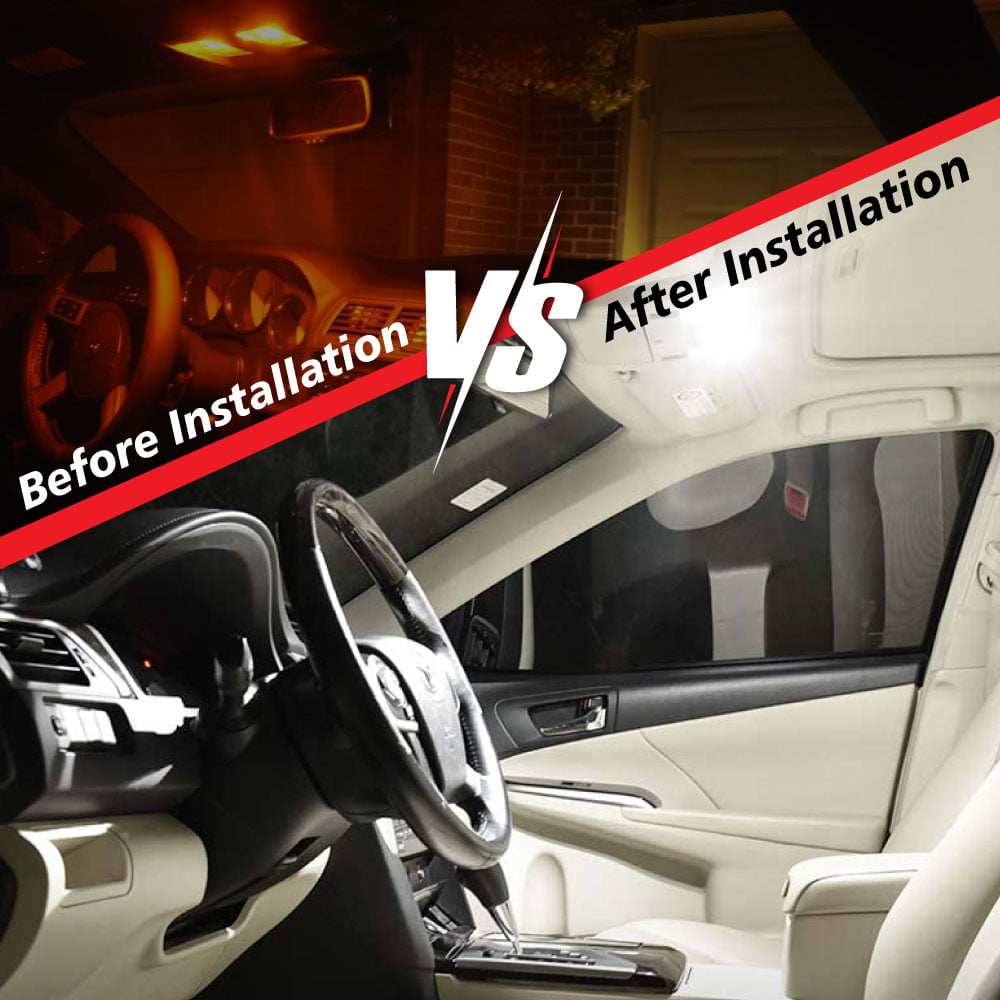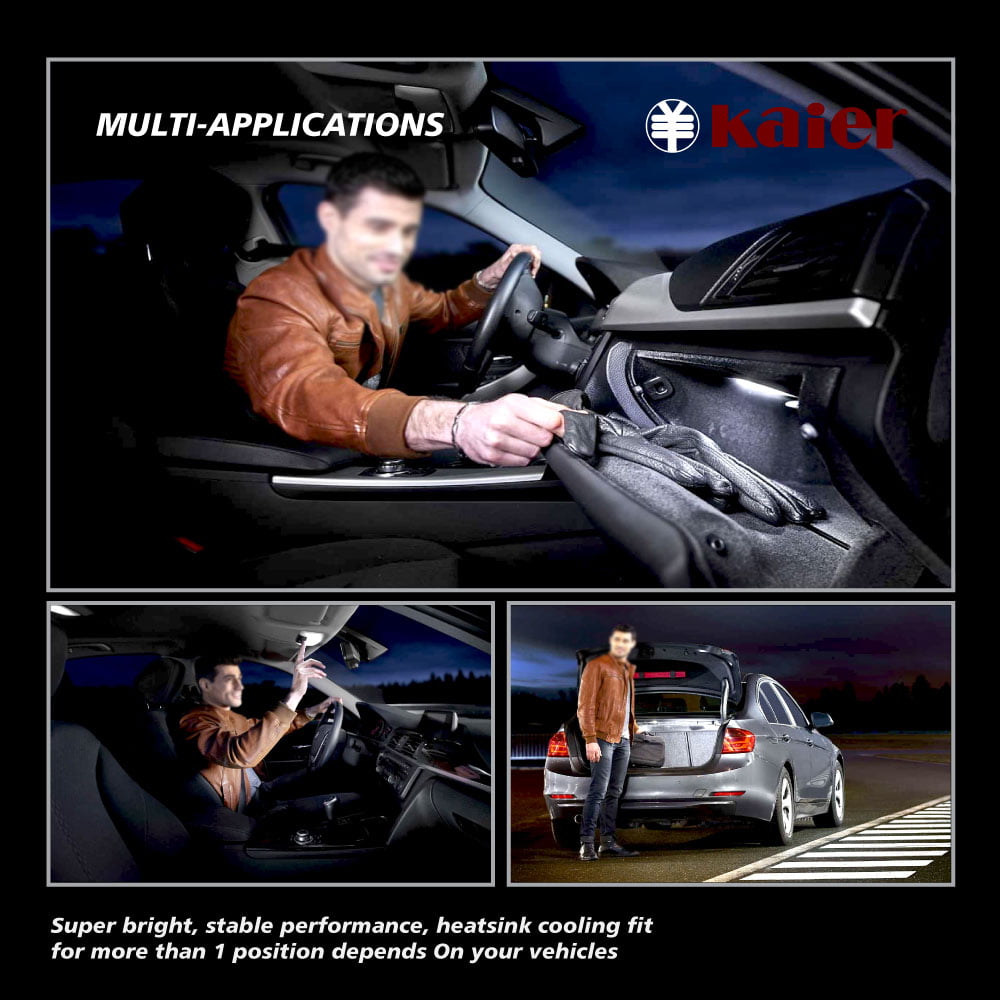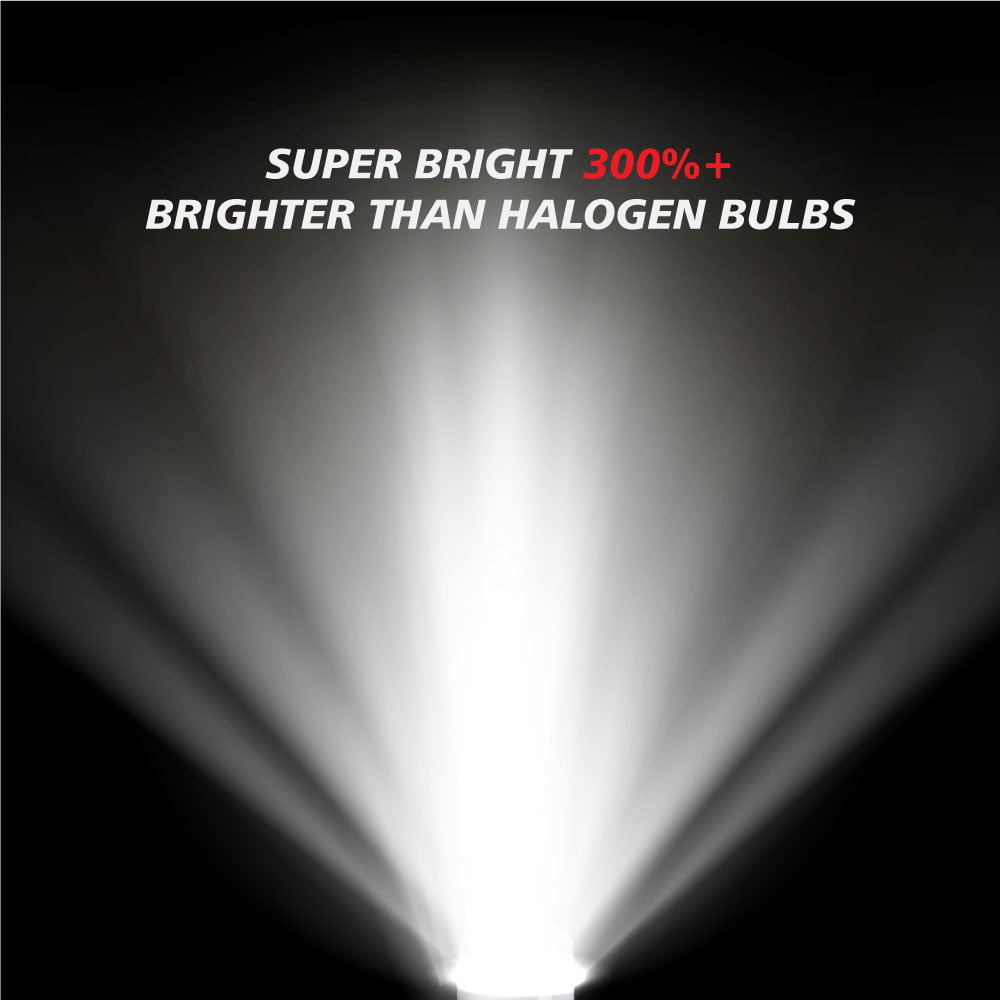 Description:
* Easy install plug and play, direct replacement, no tools needed.
* With double side adhesive in the back, it can be glued anywhere you want.
* Long life and extra low reducing brightness. No need to change bulbs frequently.
* Perfect for lighting up for car interior for map light, dome light or trunk area light.
* LED lights consume much less power than traditional halogen bulbs. At the same time, they serve much longer than halogen bulbs, average lifespan of LED panel light is 50000 working hours.
Applications_
Indicator, Dome light, reading light, dashboard lights interior lights, license plate light, tail box lights.
Suitable for Car, Truck, Trailer, etc.Ean:

0636601231330 = KAIER LED LAMP T10-24
0636601231347 = KAIER LED LAMP T10-26
0636601231354 = KAIER LED LAMP T10-27
0636601231361 = KAIER LED LAMP T10-28
0636601231378 = KAIER LED LAMP P1
0636601231385 = KAIER LED LAMP P2
0636601231392 = KAIER LED LAMP R31
0636601231408 = KAIER LED LAMP R36